The Blurb
No man. Bad job. And Murder. Hattie Cooks is still searching for her dream job and one might be available... in the Big Apple, far from friends, family, and Allan Wellborn, the man who still makes her heart race. In the meantime, she finds temporary employment at an accounting firm where two auditor friends turn up dead.
Detective Allan Wellborn dropped Hattie for Blonde Bimbo who, coincidentally, is employed at NLB where fishy things are taking place. When Allan interviews Hattie, he must determine why
all signs point to her as a suspect.
Can Hattie discover why Allan dumped her and who is murdering auditors before death strikes again?
Temporarily Insane by Vicki Batman
Series: Hattie Cooks Mystery, #2
Genre:
Romantic Comedy / Romantic Suspense / Mystery
Release Date:
September 16, 2016
Publisher:
The Wild Rose Press, Inc. (Crimson Rose)
Paperback: 344 pages
ISBN-10: 1509209158
ISBN-13: 978-1509209156
eBook File Size: 737 KB
ASIN:
B01JBSHE0K
Amazon |
Nook | Kobo | Google Play | The Wild Rose Press |
Goodreads
The Excerpt
"So, you really have no intention of giving me my birthday present?"
"Not really. This one needs to be savored."
Bouncey, bouncey. "Besides, your mom would kill me if I told."
Uh-oh. My radar surfaced like a periscope on a Dclass nuclear submarine armed with twenty deadly missiles. This would not do. No siree. Sometimes, Mom's surprises were incredibly unique. Translated, this meant on occasion her presents were:
—Butt ugly
—Not needed
—Childish
I didn't want to sound completely ungrateful about Mom's gifts. In truth, I very much appreciated everything she gave me. I really struggled with keeping the unusual presents and then donating them to a charity when they weren't used. Most had been stashed on the top shelf of my closet in case she visited and made inquiries about them.
The Review
I just read a really good book, y'all — Temporarily Insane by Vicki Batman.
Let me tell you a little about it.
Temporarily Insane is a romantic comedy mystery, Book Two in the Hattie Cooks Mystery Series. Book One in the series is Temporarily Employed.
Temporarily Insane is a fun, quick read that I had a hard time putting down.
In Sommerville,
Author Vicki Batman has created a setting that feels genuine, peopled
with real and likable characters.
I especially enjoyed the lead character Harriette (Hattie) Cooks, with her snarky wit and sass. The action is told by Hattie, in first person.
Here is a snippet about Hattie and her friend Trixie. Trixie is trying to convince Hattie to accept the perfect temporary
position Trixie has found for her
—
in an accounting firm (
not
her favorite place to work).
".... Quit being obstinate. This job's perfect."
Obviously, Trixie seemed overjoyed with her efforts to match me. She continued her sales pitch with assurance.
"You're highly organized. Great with people. Professional. A true asset. Just think of all the typing, filing, and phone answering

— skills you excel at."
Typing, filing, and phone

— oh my!
"And you dress sooo well."
Hattie eventually realizes that, if she is going to continue to dress sooo well, she's going to have to suck it up and accept this dreaded accounting firm job, so she can pay for her couture habit. Since this is a murder mystery, you can correctly surmise that things don't go well for Hattie. To find out everything that happens regarding this temp job, and regarding Allan, you'll just have to
READ THE BOOK!
I recommend Temporarily Insane to all fans of ro
mantic comedy mysteries.
I think it will particularly appeal to fans of Vicki Batman's oth
er works.
I
really enjoyed
Temporarily Insane by Vicki Batman, and award it Four Kitties!
Note: I received a complimentary copy of
Temporarily Insane
in exchange for my honest review.
All opinions shared are 100% my own.
Follow the tour here.
The more you comment, the better your chances of winning.
The Author
About
Vicki Batman
Award-winning author Vicki Batman has sold many romantic comedy works to the True magazines, several publishers, and most recently, two romantic comedy mysteries to The Wild Rose Press. She is a member of Romance Writers of America, Sisters in Crime Guppies, and several writing groups.
An avid Jazzerciser. Handbag lover. Mahjong player. Yoga practitioner. Movie fan. Book devourer. Cat fancier. Best Mom ever. And adores Handsome Hubby.
Most days begin with her hands set to the keyboard and thinking "What if??"
Find Vicki on the web at these locations:
The Giveaway




Vicki

will award a $75 Amazon or Barnes and Noble gift card
to a randomly drawn winner via rafflecopter during the tour.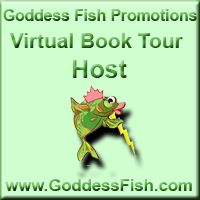 If you enjoyed this post, please show your appreciation by sharing it.