The Blurb
Travel agent Gabby LeClair, a divorced big-city transplant trying to find some aloha spirit in her soul, prides herself on working hard to give the Aloha Lagoon Resort guests a once-in-a-lifetime experience. But that turns out to be more than anyone bargained for when the body of a client is found dead during one of Gabby's island tours. The victim is a lawyer who's escorted a small group to Aloha Lagoon for distribution of a deceased billionaire's estate... but it looks like someone believes the only good lawyer is a dead lawyer. Between the bad press causing her phone to go silent and the police working on "island time," it's up to Gabby it find the killer before her business goes belly up. With the help of her good friends, and a hot helicopter pilot with a flirtatious streak, Gabby turns sleuth to figure out just which member of the lawyer's party had it in for him. But before long it's clear there's way more at stake than her livelihood, and if Gabby isn't careful, she and her friends may find themselves on an island getaway to death.
The Aloha Lagoon Mysteries:
Ukulele Murder (book #1)
Murder on the Aloha Express (book #2)
Deadly Wipeout (book #3) coming in Sept
Photo Finished (book #4) coming in Oct
Deadly Bubbles in the Wine (book #5) coming in Nov
Mele Kalikimaka Murder (book #6) coming in Dec
Death of the Big Kahuna (book #7) coming in Jan 2017
There's trouble in paradise... the multi-author Aloha Lagoon Mysteries series dishes the dirt on all the murder, mystery, and madcap mayhem in Aloha Lagoon. Told from the points of view of several different women who live and work in Aloha Lagoon, there is never a dull moment. Enjoy their laughter, love, and intriguing investigations — island style!
Murder on the Aloha Express by Sally J. Smith & Jean Steffens
Series: Aloha Lagoon Mystery, #2
Genre:
Cozy
Mystery
Release Date:
August 10, 2016
Publisher:
Gemma Halliday Publishing
File Size: 3454 KB
Print Length: 194 pages
ASIN:
B01K8SCAHE
ISBN:
978-1943587544
Kindle |
Nook | Kobo | iBook | Smashwords | Print
Aloha Lagoon Resort |
Goodreads
Murder on the Aloha Express e-books are $0.99 during the tour.
The Excerpt
The twang of a steel guitar broke into the post-dinner chatter, followed by drums, and the MC announced the Aloha Lagoon Ahi Fire Dancers. I had to say this was my favorite part of the show, and I turned away from my amateur sleuthing to give my full attention to those muscular young men in their loincloths. It was an intense blend of pounding music and visual conflagration. Anyone who wasn't mesmerized by it was probably dead asleep.
One who was obviously wide-awake was Nina Wesley who leapt up, ran to the stage, and nearly incinerated herself and one poor dancer by scooting up beside him and shaking her personality at him.
"Oh, man." TJ rose and headed for the stage.
Her gyrations brought resort security, and between TJ and two security guards, Aunt Nina was carted off the stage and away from the luau, singing at the top of her lungs.
As they passed by our table, she called out, "Rick! Room 270." She made a phone with her thumb and little finger then blew a kiss.
Rick covered his face with both hands and shook his head.
"You've created a monster," I said softly in his ear.
The Review
I just read a really good book, y'all — Murder on the Aloha Express by Sally J. Smith & Jean Steffens.
Let me tell you a little about it.
Murder on the Aloha Express is a cozy mystery, Book Two in the Aloha Lagoon Mystery Series. The Aloha Express mysteries can be read in any order. In
Murder on the Aloha Express
, there are mentions of characters from Ukulele Murder (Book One), but no spoilers are revealed.
Murder on the Aloha Express is a fast, enjoyable read. The plot is fun and interesting, with twists and turns. There's action and adventure, with
an exciting climax!
Nothing crazier than a pissed-off travel agent in a Ford Focus.
My favorite characters are Gabby (the main character and narrator), Rick (the hot chopper pilot), Koma and Lana (twins, Gabby's employees), and Aunt Nina (an
extremely
quirky client).
I am looking forward to reading Book Three
in the Aloha Lagoon
Mystery series,
Deadly Wipeout, due out
September 13,
2016. I've already pre-ordered it! (Pre-order price, 99¢)
I recommend Murder on the Aloha Express to all fans of cozy mysteries. I think it will particularly appeal to fans of Sally J. Smith's & Jean Steffens' other works, and to fans of Gemma Halliday's Danger Cove Mystery series.
I
really enjoyed
Murder on the Aloha Express by Sally J. Smith & Jean Steffens, and award it Four Kitties!
Note: I received a complimentary copy of
Murder on the Aloha Express
in exchange for my honest review.
All opinions shared are 100% my own.
Follow the tour here.
The more you comment, the better your chances of winning.
The Authors
About
Sally J. Smith & Jean Steffens
Sally J. Smith and Jean Steffens, are partners in crime — crime writing, that is. They live in the Valley of the Sun in Arizona, awesome for eight months out of the year, an inferno the other four. They write bloody murder, flirty romance, and wicked humor all in one package.
GIVEAWAY!
To celebrate the release of
Murder on the Aloha Express
, they're giving away a fun package with an Aloha beach towel, a fun coffee mug, and winner's choice of e-book or signed paperback. (U.S. ONLY)
Visit Smith & Steffens on the web at these locations:
The Giveaway




Sally J. Smith & Jean Steffens

will award a $25 Amazon or Barnes and Noble gift card
to a randomly drawn winner via rafflecopter during the tour.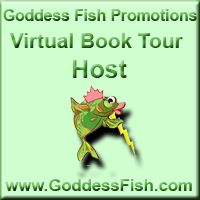 If you enjoyed this post, please show your appreciation by sharing it.