The Blurb
A brutal murder stuns the quiet South Jersey suburbs of Philadelphia. No grieving parents come forward to claim the unknown girl's body, and there aren't any clues. The police are inexperienced. The local media are casting blame and demanding answers. A mini-culture war is brewing . . .
So what do the civic leaders do? They hire Bruno X, Psychic Detective.
No joke, the guy's got talent. And a track record.
Sure, you're going to have to put up with some Yiddish trash talk and recycled borscht belt shtick.
Sure, his psychic shtick is a bit unorthodox. Yet, somehow, he gets results — solving long-forgotten mysteries locked inside the old brick Quaker meeting house, and stopping the crime spree in the ordinarily placid Quaker community of Gardenfield, New Jersey.
Follow Bruno X in Michael Sheldon's fictional debut, THE VIOLET CROW as he fends off rabid journalists and feckless politicians; untangles webs of deceit in Professor Littlejohn's Deviant Behavior 101 class; reveals why the Quakers are still fighting over decades-old military medical experiments; and finally, uncovers the secrets of the biotechnology firm whose symbol is The Violet Crow.
The Violet Crow by Michael Sheldon
Series: A Bruno X Psychic Detective Mystery, #1
Genre:
Mystery
Release Date:
June 2, 2015
Publisher:
Liberty Island
eBook File Size:
614 KB
ASIN:
B00XKJA9FY
Amazon |
Nook |
Goodreads
Bruno works the crime scene.
"Show me where you found her."
The Chief paced off a certain number of rows. He pointed to a spot at the far end of the row. Bruno frowned. There was no crime scene tape to protect the spot.
"Any sign of how they got it in?"
"No. There was an hour between the time the building was unlocked for school to start and when the classes came in for the monthly meeting."
"Pretty risky, breaking in in broad daylight," Bruno mused out loud.
Chief Black nodded in agreement. "Except there was no sign of a break-in. No picked locks. No broken windows. No footprints in the snow, tire tracks, or anything like that."
Bruno shuffled over to the spot where the body was found. He stood behind it, leaning forward with both hands on the back of the wooden bench.
"Everything you know about physical evidence is also true for psychic evidence. If the crime scene is disturbed I can't do my job." Bruno sat down in the spot where the victim was found. He slumped over, attempting to imitate the girl's posture. He sat that way in silence for several minutes. "Nothing here," he said finally, without moving or opening his eyes. "Normally there are powerful emotions associated with a violent crime. Both from the victim and the perpetrator. They leave behind residues of those emotions on things they're in contact with during the event. Just like fingerprints. Blood. Fibers. Candy wrappers. I can pick up traces of fear, pain, panic, anger, or lust. The intensity of emotion leaves psychic clues that I can retrieve…" He stood up abruptly and walked toward the Chief, "But not when the crime scene's been trampled on like this one has."
The Review
I just read a really good book, y'all! Let me tell you a little about it.
[NOTE: The Violet Crow is different from the books I've reviewed recently. It's definitely not a cozy, with its sex and drugs (and rock and roll!). There are f-bombs, other obscenities, and vulgarities, but they're used appropriately for the characters and context, and not used gratuitously. If these things don't bother you, well then....]
You're in for a really good, fun mystery! Bruno is a genuine psychic, whose visions are instrumental in solving the mysteries of The Violet Crow.
The unknown girl's murder is just the beginning.
The Violet Crow
was a compelling page-turner, because I was so eager to find out what happened next and, of course, whodunit. I had my suspicions, but wasn't positive until the end. And as for the whydunit, I was totally blown away. I would have never guessed it in a million years!
I am looking forward to reading about Bruno's further exploits. There will be
at least two more novels in the Bruno X Psychic Detective Mystery series: The Louse and The Philly Dog.
I recommend this one, y'all.
If you like detective mysteries, I think you'll really like
The Violet Crow.
Note: I received a complimentary copy of
The Violet Crow
in exchange for my honest review.
All opinions shared are 100% my own.
The Author
About
Michael Sheldon
Michael was born in Philadelphia and grew up in Haddonfield, New Jersey. His father was a dentist, which accounts for his sense of humor. His mother, a Jewish mother without peer, instilled in him the idea that the world doesn't owe you a living — and a love of raw oysters and dry martinis. His training in the craft of storytelling came from reading the masters beginning with Chaucer and Rabelais, through Sterne, to MacDonald and Westlake.
Visit him on the web at these locations:

The Giveaway

Michael will award
a
$10 Amazon/BN gift card
to o
ne randomly chosen winner via rafflecopter.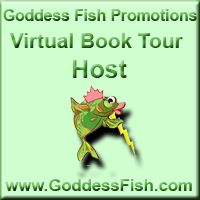 If you enjoyed this post, please show your appreciation by sharing it.
a