The Blurb
The Painted Lady Inn is open for business and limping along in the B and B world. A high school reunion package assembles Donna's least desirable classmates, including the backstabbing cheerleader, her narcissistic high school crush, and Arnie, whose cheesy poem had everyone calling her, hot mama. It's all something she liked to forget. These are the normal guests.
An octogenarian self-proclaimed sleuth, Father Christmas, a dognapping couple, and a pair who is copying everything in the Inn to set up their own competitive establishment rounds out the group. Maria, the sister-in-law, has a matchmaking agenda for Donna. Daniel, her brother, finds himself serving as a referee with one guest's multiple wives.
High school reunions can be murder. Detective Mark Taber is on the trail of the murderer, when he isn't interfering in a smitten Arnie's determined bid to woo the no nonsense innkeeper.
Drop Dead Handsome by M.K. Scott
Series: A Painted Lady Inn Mystery, #2
Genre:
Cozy
Mystery, Culinary Mystery
Release Date:
June 30, 2016
Publisher:
Sleeping Dragon Press
eBook File Size:
814 KB
Print Length: 178 pages
ASIN:
B01EQML0RO
Amazon US |
Amazon UK | Smashwords |
Goodreads
Forthcoming on KOBO, iTunes, and Barnes & Noble
The Excerpt
The last thing she needed was a one-star review about no elevator. As for the lack of an elevator, she got around it by designating the bedroom she used as a handicapped suite. There was a ramp to the side door, since there was no easy way to put one to the front door without making it an eyesore. She had explained to the inspector that it made a shorter distance between the parking lot and door. The inn wasn't big enough for a person to become lost. All the public rooms were on the first floor, too. "Room C4 is on the top floor. I could change the rooms around where you wouldn't have to trot up steps."
Eunice boosted herself up onto one of the tall stools surrounding the island. "Could you?"
Donna gave her a forced smile as she considered what she'd have to offer Arnie to get him to move up to the top floor. "I'll go take care of it. Maria could make you some tea."
"That sounds lovely." Eunice placed her hands in a prayer position as she spoke. "I'd love some little finger sandwiches. Haven't had a bite to eat."
"Sure." She agreed, anxious to get the room switch done. Good chance she'd have to clean the room. A prolonged tea might do the trick.
"I can't wait." Eunice's excitement fizzled as she asked with a plaintive expression, "Do you have any of those delicious looking scones or pastries featured on the website?"
The woman was determined to wiggle high tea out of her while she changed her room. "I'm sure Maria can find some for you."
Her hand was on the door when Eunice asked, "Clotted cream?"
"Yes. Perhaps you'd be more comfortable in the dining room."
The woman spun her stool to rest her hands on the island countertop. "No thank you, I prefer the kitchen, which is where everything happens."
The Review
I just read a really good book, y'all — Drop Dead Handsome by M.K. Scott.
Let me tell you a little about it.
Drop Dead Handsome is a cozy mystery with recipes. It is Book Two in the Painted Lady Inn Mystery Series, but can most assuredly be read as a standalone, as I have just done so. I am looking forward to going back and reading Book One, Murder Mansion, so I can learn more about the Painted Lady Inn, the innkeeper Donna Tollhouse, Donna's brother Daniel, and friends Maria, Mark, and Herman.
Donna is my favorite character. I like her wry wit and snarky thoughts.
Fate had a wicked streak a foot wide sending her ambassadors from a past she'd like to forget.
The book is told from Donna's POV in third person.
She couldn't explain why the rumpled detective's presence naturally relaxed her, but it did. Whenever he dropped in, she found herself pulling up a stool and chatting. Whatever crisis had her on edge receded into the background. The man had the same effect as a warm quilt and a cup of hot cocoa. Mark probably wouldn't find the comparison flattering.
In case you're wondering about the title of the book, here's a passage explaining the origin of
Drop Dead Handsome.
He was the one person she didn't want to remember her. Her traitorous lips tilted up as the handsome man came closer. His wavy chestnut hair hadn't changed much. The crinkles around his eyes made him even better looking. It gave him character. She and her girlfriends had given him the nickname, Drop Dead Handsome. They were certain that his classic profile and charm would be enough to cause a woman to drop into a dead faint.
Drop Dead Handsome is a fun, quick read. It was so interesting that I finished it within twelve hours. I just had to keep reading about Donna's zany, quirky guests, because at times it sure seems like another murder could occur at any moment. The ending of
Drop Dead Handsome
took me completely by surprise. The person whodunit is someone I never suspected.
And as for the whydunit, I was totally blown away.
I am also looking forward to reading Book Three
in the Painted Lady Inn Mystery series, Killer Review, due out in
edit
October
September
2016.
I recommend Drop Dead Handsome to all fans of cozy mysteries. I think it will particularly appeal to fans of cozies set in B and Bs, and of cozies with recipes.
I
really enjoyed
Drop Dead Handsome by M.K. Scott, and award it Four Kitties!
Note: I received a complimentary copy of
Drop Dead Handsome
in exchange for my honest review.
All opinions shared are 100% my own.
The Authors
About
M.K. Scott
M. K. Scott is the husband and wife writing team behind The Painted Lady Inn Mysteries. Morgan K Wyatt is the general wordsmith, while her husband, Scott, is the grammar hammer and physics specialist. He uses his engineering skills to explain how fast a body falls when pushed over a cliff and various other felonious activities.
The Internet and experts in the field provide forensic information, while the recipes and B and B details require a more hands on approach. Morgan's daughter who manages a hotel provides guest horror stories to fuel the plot lines. The couple's dog, Chance, is the inspiration behind Jasper, Donna's dog.
Murder Mansion is the first book in The Painted Lady Inn Mysteries. Overall, it is a fun series to create and read. Drop Dead Handsome is the second book in the series. Killer Review should be out in October 2016.
Visit M.K. Scott on the web at these locations:
The Giveaway
M.K. Scott will award
prizes to multiple winners, such as $50 Amazon Gift Cards, $15 Target or Groupon Gift Cards, and other Gift Cards and books, via rafflecopter random drawings during the tour.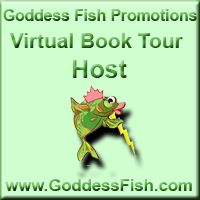 If you enjoyed this post, please show your appreciation by sharing it.
a